The Oxygen Story
People kept asking us what it is we do.
We put the question to our clients.
They said:
"We don't feel suffocated anymore"
Oxygen is
the third most abundant element in the universe
and makes up nearly 21% of the earth's atmosphere. Oxygen accounts for nearly half of the mass of the earth's crust, two thirds of the mass of the human body and nine tenths of the mass of water. Large amounts of oxygen can be extracted from liquefied air through a process known as fractional distillation. Oxygen can also be produced through the electrolysis of water or by heating potassium chlorate (KClO3).
Oxygen is a highly reactive element and is capable of combining with most other elements. It is required by most living organisms and for most forms of combustion. Impurities in molten pig iron are burned away with streams of high pressure oxygen to produce steel.
Liquid oxygen, when combined with liquid hydrogen, makes an excellent rocket fuel. Ozone (O3) forms a thin, protective layer around the earth that shields the surface from the sun's ultraviolet radiation. Oxygen is also a component of hundreds of thousands of organic compounds.
Read the scientific Story
Our Services
We deliver a potent mix of tools to help your business reach its maximum potential. You can mix-n-match these tools to suit your business needs.
Our Services
We deliver a potent mix of tools to help your business reach its maximum potential. You can mix-n-match these tools to suit your business needs.
Our Services
We deliver a potent mix of tools to help your business reach its maximum potential. You can mix-n-match these tools to suit your business needs.
Creative & Development
We pride ourselves on our creative capacity. We love originality. Although most things have been done before, we believe in authenticity. Your clients will be able to see the difference between promotional material that was conceived by you and generic stock material.
Because our developers and creatives are the same people, we have the unique advantage of marrying creative originality with state of the art technology.
"Think of us as a creative team aboard your cruise ship ready to refurbish any cabin."
Film Creation
From a stunning company video, to a great YouTube ad, or perhaps a company sprite to place in front of your weekly update videos: if you can think it, we can create it.
∞auro has in-house capability to produce clean audiovisual advertisements for web and TV up to 1080p.
Web Development
We make state of the art websites, that comply with the latest standards. We strive for maximum backward compatibility so older or smaller devices have the best possible experience.
We develop business applications, mobile apps and web apps. And since we have our own infrastructure, you can be assured of top tier performance.
Audio Production
Having a recognisable tune that is identified with your business, has proven an effective means of branding. This tune can be used for a variety of audio visual material, such as infomercials.
At ∞auro we have the talent to compose, mix and master original soundtracks, ranging from modern electronic to classic orchestral composition.
Branding
Branding is essential to establishing a business identity. Often businesses revolve around a few hard-working individuals. Creating a brand through use of a great logo, a memorable business name, and a unified customer experience, ensures people start loving the company instead of the individual(s).
Marketing
Marketing becomes essential before you launch or promote a product or service.
It's all about taking effective steps to ensure that the right people see at what you have to offer at the right time, in the right location.
Branding is often confused with marketing. Branding is complementary to marketing and ideally precedes any marketing effort. While marketing is about the products and services you offer, branding builds a solid identity and presence for your business, both offline and online.
"Think of marketing as inviting passengers aboard, while successful branding will make passengers invite you to pick them up."
Brand Design
The times when a good logo sufficed to carry a company are behind us. Often clients expect a consistent aesthetic throughout all aspects of your business.
We have built brands in highly competitive markets. We will come up with the ideal branding to suit your business.
Empire Building
An in-house technique developed over the last decade, uses a combination of branding, Search Engine Optimisation (SEO) and geo-strategic marketing to build your empire.
Your competitors won't see this coming, and your clients will no longer see your competitors as an alternative.
Marketing Campaigns
Marketing campaigns can be offline or online or a combination of both. We have experience in setting up specific campaigns to target the right client-base at the right time in the right location.
Search Engine Optimisation (SEO) is included as standard on each commercial product we develop and deliver for your business.
Coaching & Support
When you subscribe to an Oxygen Plan, we will have a weekly phone conversation about your business. We will discuss existing challenges, potential solutions, and make a visual idea map. These ideas can vary from creating a newsletter marketing campaign, all the way to rebranding your business, without losing a single client.
With our business coaching we will guide you step by step through prioritising and realising these ideas.
"Think of us as a little tow-boat helping your cruise ship to the ocean."
Weekly Follow-ups
By having a one hour conversation every week, you will steadily grow your business.
These conversations are essential to stay on track with projects in development, as well as to realistically plan new ideas.
Project Management
We will assist you to make a road map for your business, based on your ideas.
Road maps usually span between 3 and 6 months. During this time we set up a new facet of your business.
Happiness Guarantee
We don't walk away after the job is done, whether you're on an Oxygen Plan or not.
We provide a free 30 day guarantee period to help you get the most out of our products and services.
Hosting & Automation
Many business owners spend long periods of time on the phone with prospective clients. Whether to take orders, provide support, make bookings or simply to receive feedback, many of these phone calls can be diverted to automated solutions.
Contrary to popular belief, automation does not make your company feel colder to your clients. Today, a partly automated business often avoids long waits, voice mails and long response times. Clients often even perceive automated businesses to be more professional. We can automate the relevant parts of your business, so that you can put energy in the products and services you deliver.
""Think of us as the technicians who install and maintain your cruise control system, so you don't have to man the bridge permanently"
Automatic Backups
You will never lose a thing you've done while on our infrastructure. We have three layers of redundant encrypted backups, so we can virtually go back in time and retrieve anything you might have lost.
Australian Hosting
Our datacenter is located on the Telstra backbone in Sydney, housed in the Equinix 3 datacentre. Not only do we want your clients to have fast access to your website, it also affects how you rank in search engines.
Solid Security
The security of our client's web services has never been compromised, and we are confident it will remain this way. We monitor all your services 24/7 and are notified immediately when issues arise.
1, 5 or 10GB Data Storage
SSL 128bit TLS1.2 AES/RSA Certificate
Permanent Security Monitoring
View Hosting Features
We provide essential business services.
We are based in Tasmania, a little island South of Australia, known for its pristine nature and clean air.
Our mission is to assist existing small and medium businesses to grow into valuable brands.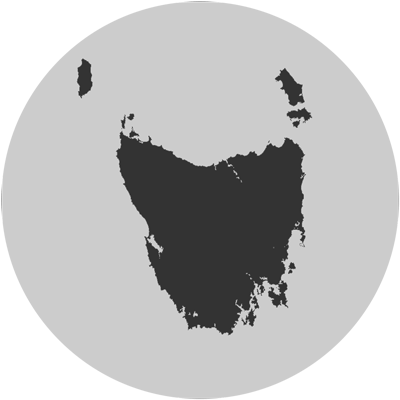 Here at ∞auro, we care deeply about our work and we continue our efforts to contribute to a better world.
Our key values are honesty and attention to detail, combined with an unparalleled level of professionalism.
Write us a line
We look forward to getting started.